Become a Part of Something
Powerful
BLUESKY is a standout Electrical and HVAC Contractor that has been doing business in the Puget Sound area since 2015. Over the last five years we have grown from an owner operator to one of the largest full-service electrical and HVAC construction, design and maintenance providers playing a significant role in the Pacific Northwest construction industry.
When you work for BLUESKY you don't just join the team, you become part of the family.
If you are growing your career in Electrical and HVAC Construction and want to work with people who are on a mission to provide the best customer experience possible, look at opportunities with BLUESKY.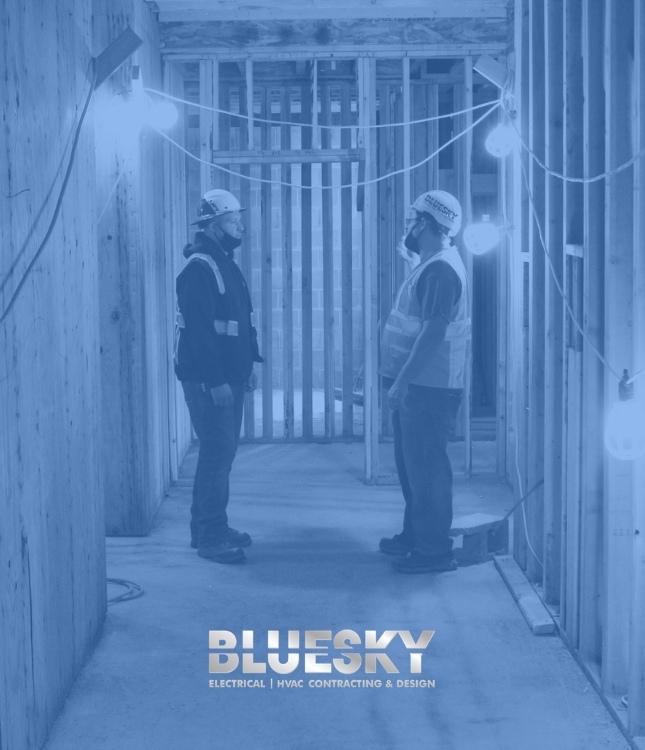 join our team
POWER UP YOUR
CAREER
BLUESKY offers a competitive salary and comprehensive benefits, including: medical, dental and vision programs; paid holidays, paid time off and much more.
Investing in our team members' development is one reason why BLUESKY maintains its status among the top electrical and HVAC contractors in the Pacific Northwest.
At BLUESKY, safety is more than compliance; it's compassion for our people. We are relentless in the protection of our team members, as proven by our history of excellence in safety.
our benefits
why work with us
Electrical and HVAC Training Opportunities
BLUESKY proudly offers various training programs to employees. We are always looking for talented and hardworking individuals who are ready to succeed in the electrical and HVAC industry and grow with our team.
Medical Benefits
We offer medical, dental and vision for employees and their dependents.
Annual contributions to employee Health Savings Accounts (HSA).
Dependent Care Flexible Spending Account.
Benefits eligible after 60 days of employement.
Family Oriented and Fun Culture
Above all, BLUESKY is a team. As a people powered business, we emphasize a team-oriented and employee-empowered business approach. While We have high expectations for our team, our company culture is designed to give people the motivation, resources and opportunities to excel and grow, all while having fun. If you are ambitious, talented and hardworking, then you will find success with BLUESKY.
Community Involvement
BLUESKY truly cares about our communities across the Puget Sound and Pacific Northwest. As a team, we positively impact the communities where we live. We believe that our success in our industry has provided us with an excellent opportunity to build community relationships throughout the years.
Military Recruiting
The skills developed in the armed forces translate to the commitment and passion BLUESKY expects in candidates. We are proud to employ and actively recruit veterans with the potential and drive to succeed.
Inquire About
Employment Today
News and insights
Our Resources